Register free on Eventbrite.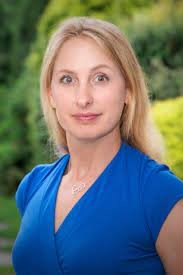 The Caroline Herschel Prize Lecture 2021 has been awarded to Dr Jenny Carter, University of Leicester, and you are invited to the online, free to attend event this coming month. It is entitled "Earth versus Sun: a precarious relationship in space" and is being held on Zoom at 7pm on Thursday 18th November.
You need to register for the free event via Eventbrite beforehand using the link https://tinyurl.com/2tjzdz3m. Details of the Zoom meeting will be sent to you in due course.
The talk:
The intimate, yet turbulent relationship between the Sun and Earth dominates space around our planet. We are familiar with one consequence of this interaction, through the spectacular displays of aurora, and other effects include currents induced in long distance cables, or the loss of signals and damage to spacecraft. Collectively, we term these effects `'space weather'. Understanding this space weather is paramount for our technology-dependent society.
In this talk, we will explore how our Earth is protected from the Sun's solar wind by its magnetic field. We will follow how the Earth's magnetic field gets buffered and altered, as the solar blows stronger, weaker, or changes direction. We will see how the SMILE spacecraft will soon revolutionise our view of near-Earth space by taking the first images of the solar-terrestrial interaction. Space near Earth is highly dynamic and volatile, and this drama is played right above our heads.
The Caroline Herschel Prize Lectureship is awarded annually and previous recipients include Dr Becky Smethurst, Dr Anna Lisa Varri, and Dr Sarah Rugheimer. It is awarded by the Herschel Society, in association with the Royal Astronomical Society, to celebrate Caroline's memory by supporting promising women astronomers early in their careers.
Bath Astronomers
hello@bathastronomers.org.uk
Facebook @BathAstronomers
Twitter @BathAstronomers
https://bathastronomers.org.uk