The Stargazer's Starter Guide To
Buying Your Telescope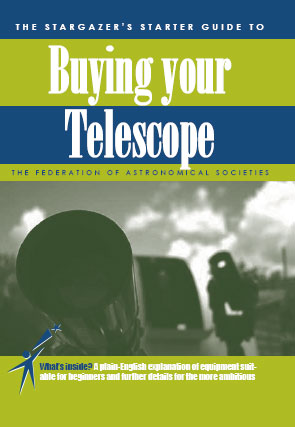 This helpful guide explains about telescopes and accessories in simple terms, as an aid to anyone considering purchasing their first telescope.
ALL FAS BOOKLETS £1 +P&P each for members, £2 +P&P for non-members
If you wish to purchase any FAS publications then you can do this via our online ordering system. This allows you to pay online (via paypal and all major cards) and via cheque. FAS member societies will need their MARS credentials for the discount prices.
If you have any questions about our publications or orders please contact the Publications Secretary.