The FAS is delighted to announce that we will be holding an in-person convention on Saturday 13 November at the National Space Centre in Leicester.
Doors will open at 9:15am and the event will run from 10:15am to 4pm, giving visitors some time afterwards to view the NSC galleries (at no extra charge) and visit the NSC shop.
For those able to arrive by 9:30am there will be an exclusive and free planetarium show, which will last about 25 minutes.
We are planning a major line-up of speakers. Already confirmed are:
Matt Nicholl from the University of Birmingham – "Gravitational Waves"
Julian Onions from the University of Nottingham – "Dark Matter: Is It Dark and Is It Matter?"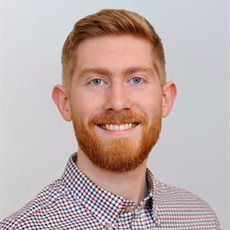 Watch for details of other speakers as they become available.
Tickets
Tickets will go on sale shortly. (page amended 14Sep21)
We expect a maximum of just 150 places available, and tickets must be booked in advance – No tickets will be available on the door. This is because the event capacity is limited, and to avoid an unknown number of people arriving on the day and finding we have reached the event limit.
The tickets are just £10 for adults. Under-16s (£5) must be accompanied by an adult.
Family tickets are £20 (Please enquire here or (meetings@fedasto.org.uk) regarding details of family tickets. We need to know the names of all attendees, and which are children.)
These prices are for members of FAS affiliated organisations. Public tickets are also available at £15 / £7.50 / £30.
| Ticket | Member of FAS Society | Public |
| --- | --- | --- |
| Adult | £10 | £15 |
| Child | £5 | £7.50 |
| Family | £20 | £30 |
FAS member societies will be sent a discount code so that their members can obtain tickets at the reduced rate.
The ticket price includes a snack lunch, though you can of course bring your own. The aim is to avoid overloading the NSC café.
Please select a sandwich choice as an option with your ticket on the ticketing website. (Eventbrite).
We aim to supply the following:-
Gluten-Free
Vegan
Vegetarian
Regular
Other Items
There will also be a raffle, and we will be running a fun quiz during the lunch break.
We are arranging for displays from professional organisations, and there will also be a few spaces for societies to have a display to promote their activities.
The society spaces are free, and available on a first-come-first-served basis.
Reaching the NSC
If travelling by car – perhaps you can arrange to car-share – the ticket also includes free parking (normally £3).
If you are going by train, a bus from Leicester station will cost approx £5.
Buses run from the Prebend Street stop – about 100m south of the station – to the Byford Road stop, which is between Lidl and Asda and is just a 7-minute walk from the NSC (See map).
A taxi door-to-door will cost about £10.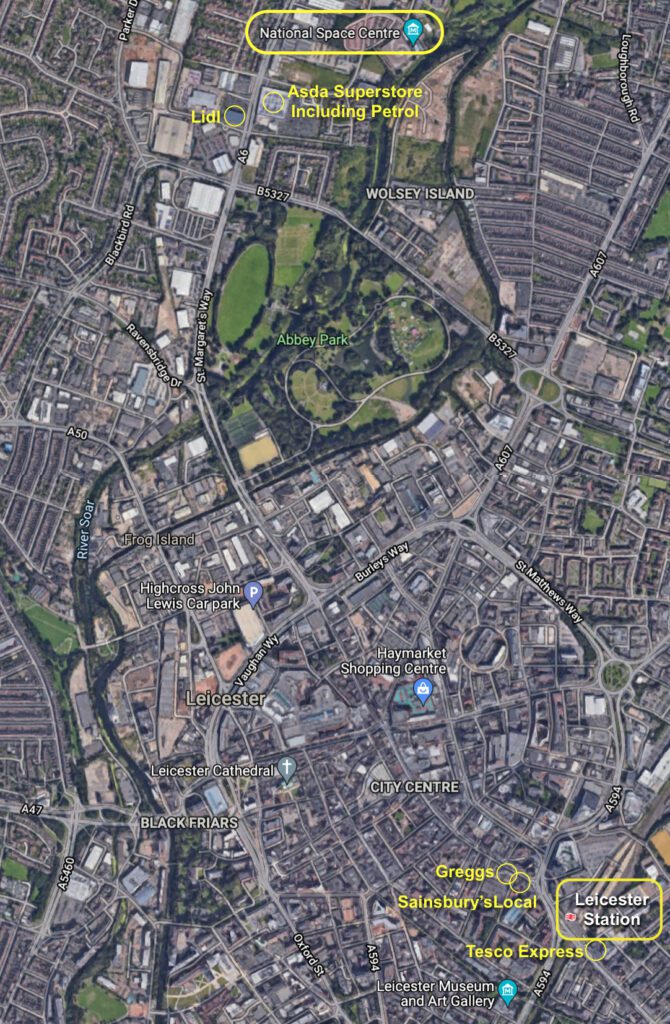 Summary
This will probably be the first national astronomy event since 2019, so we hope you will join us to enjoy the following:
Hear from a great line-up of speakers
Visit astronomy suppliers and other organisations
Meet with other astronomy enthusiasts
Visit a terrific location
Enjoy a fun quiz during the lunch break, and a raffle
with these additional benefits
Ticket price includes parking and a snack lunch
Plus a planetarium show and lunchtime quiz
The event will not be live-streamed, so if you are interested, then you need to be there!
If you have any questions, or wish to reserve a display space for your society, please contact the FAS Meetings Organiser,
Jerry Stone, at meetings@fedastro.org.uk or here
Contact Jerry for information about opportunities for sponsorship, exhibiting, and advertising in the convention programme and on the website.
Please note the following:
The NSC has said that they cannot guarantee access to the galleries after our programme finishes, as this will depend on the number of paying visitors still on-site at that time.
If you wish to be sure of access, they recommend buying a ticket, which must be done in advance.
The snack lunch will consist of sandwiches and crisps, and we will provide fruit juice.
Of course you can bring your own lunch, though we prefer that you do not use the NSC café, to avoid them being overwhelmed by over 100 people.
As an alternative, there is a Tesco, Sainsbury's and Greggs close to Leicester station, (see the maps), and an Asda superstore a few minutes walk from the NSC.
If COVID restrictions or other circumstances outside of our control mean that we are unable to hold the event, a full refund will be made for tickets purchased.
Unfortunately we cannot refund travel or accommodation costs.
website – National Space Centre