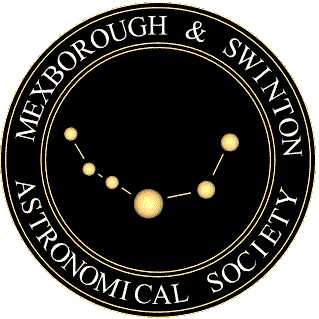 Mexborough & Swinton Astronomical Society programme for the coming season is available via Eventbrite below –
https://www.eventbrite.co.uk/o/mexborough-swinton-astronomical-society-33434064571
These are both inperson meetings and available via Zoom.
The following are some of our forthcoming meetings.
September 14th : "Observing Variable Nebulae" – Nick Hewitt
September 21st : "Scaling the heights – Space Exploration via the medium of plastic model kits" – John Davies
October 5th : "Planetary Nebulae" – Owen Brazell
October 12th : "Warped and torn circumstellar discs: when planet formation gets messy" – Alison Young
October 19th : "Comparing volcanic activity on the ancient Moon and present-day Io" – Lionel Wilson
November 2nd : "Amateur Spectroscopy with the Star Analyser 100" – Mick Nichols
November 9th : "The future of ground based astronomy – the space debris problem" – Don Pollacco
—
Roy Gunson
Deputy Chair MSAS
Mexborough & Swinton Astronomical Society
Registered Charity in England and Wale, No. 1064103.